Wolters Kluwer Logo
At the core of every strong brand is a distinct logo. The Wolters Kluwer logo is the most visible element of our Brand identity – a universal signature across all Wolters Kluwer communications. The horizontal full-color version of the logo is our primary and preferred logo.
About the Wolters Kluwer logo
Designing a good logo often requires involvement from a marketing team teaming with the graphic design studio. Before a logo is designed, there must be a clear definition of the concept and values of the brand as well as understanding of the consumer or target group.
Broad steps in the logo design process include research, conceptualization, investigation of alternative candidates, refinement of a chosen design, testing across products, and finally adoption and production of the chosen mark. Use of logo
The preferred logo is the horizontal version. On the left or above are examples of it in use.
The logo has a registration mark at the wheel. The word mark has been registered as well, but shows no registration mark in the logo. However, whenever we use Wolters Kluwer without the wheel, e.g. in a paragraph in a brochure or on the website, one shall read Wolters Kluwer®.
Do not distort, crop or modify in any way the wheel or the logo. Only use the logo files you can download hereafter.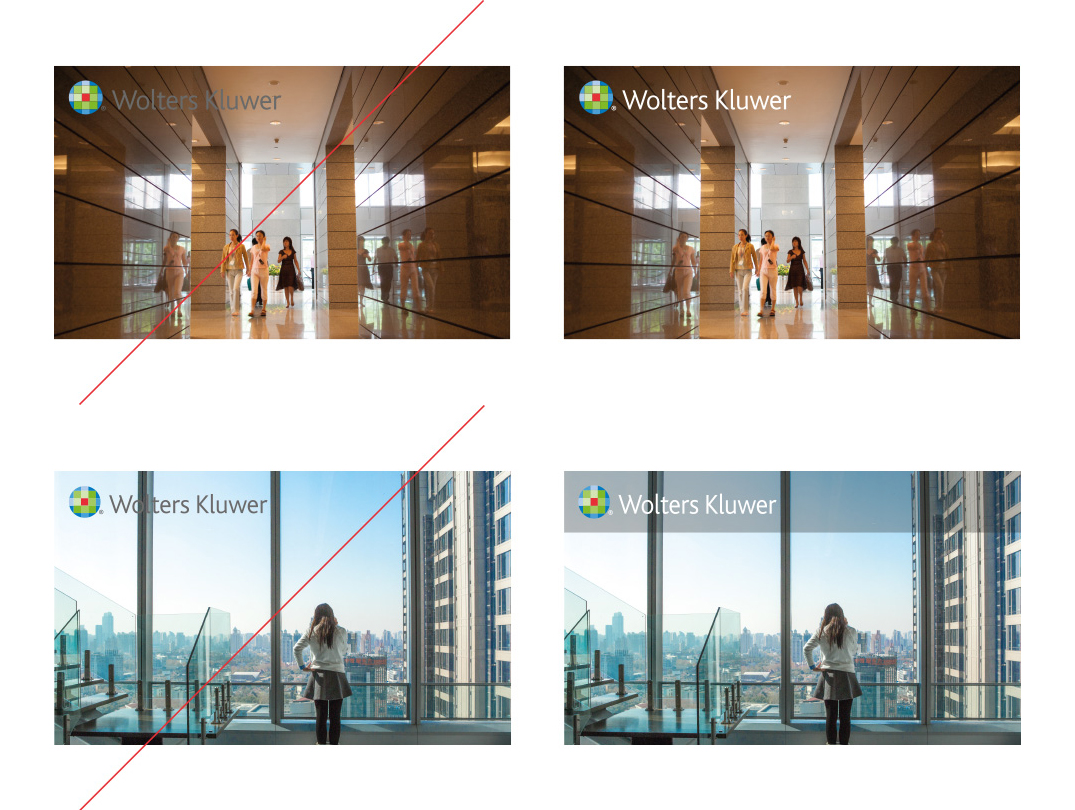 Logo do's & don'ts
When the logo is integrated in a photographic background it should be readable and should not fade in the background.
When it's unreadable add an additional transparent banner at the top or use the reversed word mark.
The Wolters Kluwer word mark should only be used in grayscale or reversed (white letters) when used on a colored background.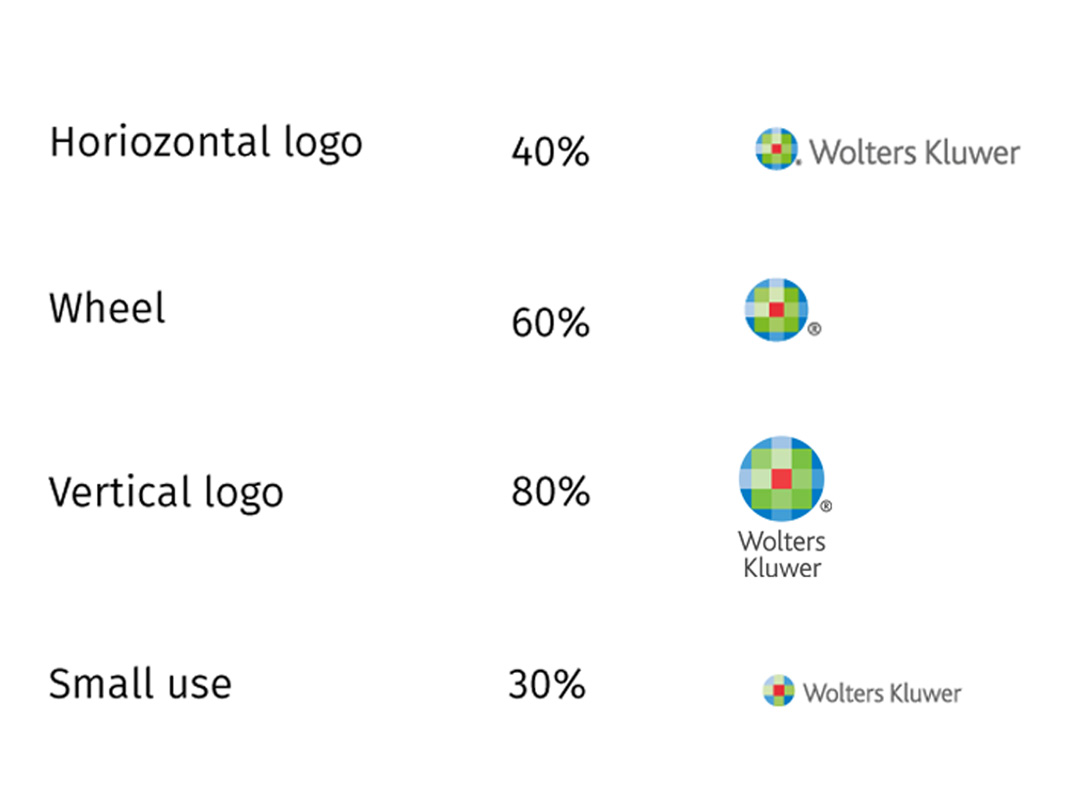 Logo sizes
There are no standard sizes for the logo. The logo files may be enlarged and reduced at wish for specific uses.
Be careful with the non-vector files (png and jpg), they cannot be enlarged very far without getting blurred.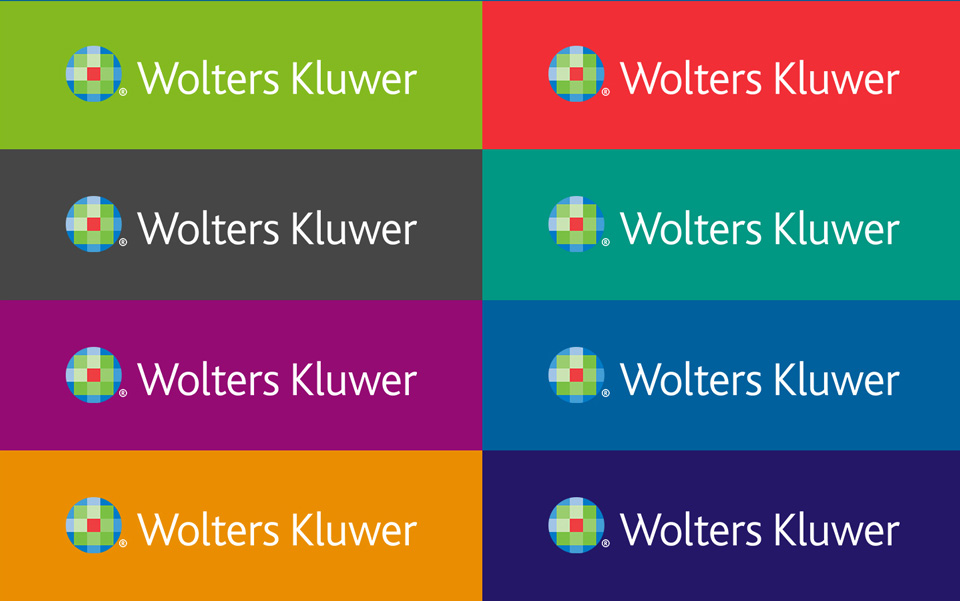 Color versions
The logo can be used on colored backgrounds that are similar to our primary and secondary colors.
When used on a colored background use the reversed logo.
The preferred logo is the horizontal CMYK/RGB version. Use the PMS version mainly as a reference for techniques other than offset/laser print and screen.